Precision Measurement, Accurate Recording
Superior Performance uses the latest technology to deliver the most accurate measurements with digital precision, while removing human error.
Superior Performance, Inc. offers Laser Tally services to ensure precision measurement and accurate recording of tubing, drill pipe and casing while reducing the time spent measuring lengths of casing and drill pipe.
A Safer Way
Laser Tally services eliminate the need for rig personnel to stand on pipe racks to obtain measurements, which makes it a much safer solution.
In addition, the lasers used by Superior Performance operators are non-hazardous Class II rated and pose no threat to workers.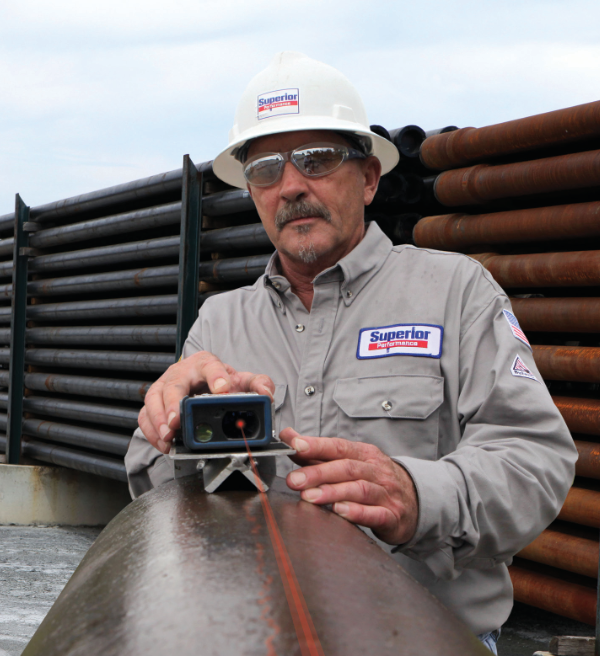 Detailed reports containing key information can be printed or stored and shared electronically.
Environmental ratings - non-hazardous Class II rated
Accurate measurements with digital precision