4 min read
What You Need To Know About Drilling and Blasting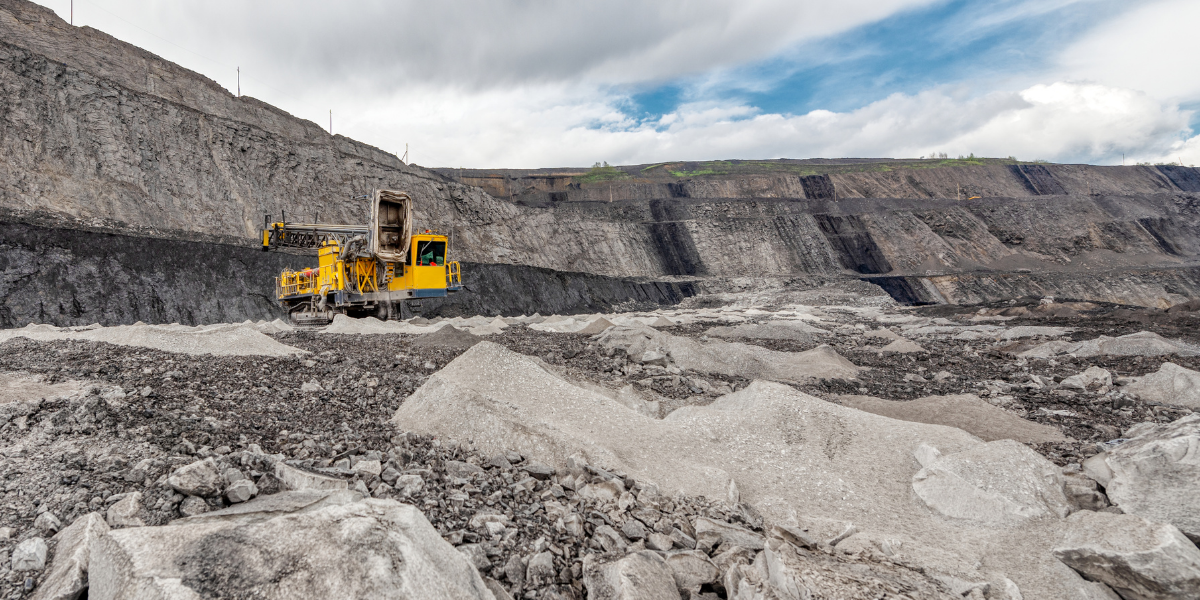 Drilling and blasting is a method used for excavation throughout the world. This process can be used in all types of rocks and its cost is lower than other mechanical methods like Tunnel Boring Machines (TBM).
But how exactly does this process work and what does it involve?
Let's dive into everything you need to know about drilling and blasting.
What is drilling and blasting?
This is a process followed to break rock for excavation purposes, via controlled use of explosives and other methods such as gas pressure blasting pyrotechnics. Drilling and blasting is practiced most often in mining, quarrying, and civil engineering projects.
The result of rock blasting is often known as a rock-cut.
Why is drilling and blasting important?
Drilling and blasting ­ can significantly affect the productivity and costs of downstream operations, including loading, hauling, crushing and screening, and product yield.
Drilling and blasting is also a very effective process when compared with bored tunneling by TBM, since blasting generally results in higher duration of vibration levels. The excavation rate is also less than TBM (usually 3 to 5m a day).
Drilling and blasting offer the greatest opportunity to optimize quarry operations and control costs.
What does the process of drilling and blasting entail?
The drilling and blasting technique consists of the drilling of boreholes in the rock, the placing of explosives and blasting to properly fragment the work section.
The typical cycle of excavation by blasting is performed in the following steps:
1. Drilling
As the word suggest, this step involves drilling blast holes and loading them with explosives.
During this step, jumbo machines are used to drill the holes where the explosives will be charged.
Jumbo machines are have three drilling arms and an operator tower. These tools run by electric cable; a hose brings water to pneumatic drills allowing for the drill bits both hammer and rotate. These drill holes can be between 2.4-3.6 metres long.
2. Explosive Charging
The boreholes are filled with explosives, detonators are attached to the explosive devices and the individual explosive devices are connected to one another. Some of the explosive devices commonly used include dynamites, hydro-gels, emulsions and ANFO (Ammonium Nitrate Fuel Oil).
The process of charging equipment is typically mechanized for safety purposes. Charging explosives this way ensure that explosives are safely charged into the boreholes.
In terms of safety, civil and structural engineers can now monitor hazardous areas remotely thanks to remote sensing technology.
3. Blasting
The boreholes are blasted in a proper sequence, from the center outward, one after the other.
The process of blasting is typically triggered sequentially to ensure optimal fragmentation of the rock is achieved and also to ensure that vibrations produce do not affect the integrity of its surroundings.
4. Ventilation
Explosions create clouds of dust that then mix with the combustion gases, which make ventilation a vital step.
Ventilation can be accomplished by using so-called air-ducting systems, long steel or plastic pipes, often are attached to the roof of the tunnel and blow fresh air onto the working face. These tools allow for localized excess pressure to ventilate.
5. Mucking & Scaling
It is important for rubble to be removed and for the tunnel's surface to be reinforced.
Removal of the blasted rock (mucking) entails the following steps steps: loading and hauling the muck, and final transport out of the worksite. Special machinery designed for this process (dump trucks and shovels) are used to complete this process.
During this step crown and walls are scaled down to remove loosened pieces of rock.
6. Installing initial ground support.
As a tunnel progresses it's ceiling and side walls need to be supported in order to prevent rock from falling into the excavation. Methods to accomplish rock support may vary but typical rock support systems include:
Rock bolts

or rock dowels
Shotcrete
Ribs or mining arches and lagging
Cable bolts
In-situ concrete
Depending on the site's characteristics, the tunel support can be either light or heavy-duty, and combines shotcrete alongside bolts and steel mesh.
Great service, great tools
Let us help you with service and getting you the right equipment and dirt construction services.
As demand is growing, we are here to provide solutions to each of our client's needs in the oil and gas industry. Superior Performance wants to be your provider for any of your heavy equipment and dirt construction needs.
Contact us to get more information about our tool rental offerings!
---
References
The role of shotcrete in the Drill & Blast Cycle - http://bestsupportunderground.com/shotcrete-drill-blast-cycle/?lang=en
Drill and Blast Method - http://www.railsystem.net/drill-and-blast-method/
P&Q University Lesson 4: Drilling & Blasting - https://www.pitandquarry.com/pq-university-lesson-4-drilling-and-blasting/
Drilling and blasting - https://en.wikipedia.org/wiki/Drilling_and_blasting